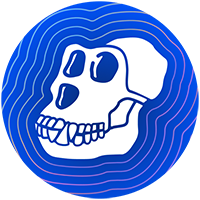 APE is an ERC-20 based token built on the Ethereum blockchain. ApeCoin is among the most ambitious virtual currencies the US country has. Supported and managed by the APE Foundation, APECoin was established by Yuga Labs for use as a governance and utility token in the emerging "Bored Ape Yacht Club (BAYC)" ecosystem. Yuga Labs has been working for some time to differentiate the Bored Ape Yacht Club from an ordinary NFT collection with a variety of products and features. In this sense, Yuga Labs company plans to create a real ecosystem with various blockchain games and services for BAYC. The most important part of this plan has been APECoin (APE), which has taken its place in the crypto money world since March 17, 2022.

The reasons that make ApeCoin special are: APECoin holders manage the ecosystem through a decentralized autonomous organization called APECoin DAO. In this system, APE holders have voting rights on how the APECoin DAO Ecosystem Fund should be used. ApeCoin use cases include enabling its holders to participate in the governance of the DAO and access exclusive features of the ecosystem such as games, events, products and services. In addition, ApeCoin has been developed to contribute to Web 3.0-based projects. Designed in the same way as other Web3 coins, ApeCoin can be used for payments.
ApeCoin is not mined. Its circulating supply is 314,218,750 while its maximum supply is 1,000,000,000.